×
UPOZORENJE:
Nalazite se na besplatnom dijelu portala i nisu vam prikazane sve informacije. Za prikaz svih podataka možete se pretplatiti
već od 22,22 kn dnevno
. Saznajte više o
mogućnostima pretplate
ili odmah
otvorite račun
.
Nogomet
»
Italija kup, Polufinale
13.02.2020. 20:45
Završeno
Pioli je sretan što ga nakon gradskog derbija čeka okršaj s Juventusom
Milan i Juventus pobjedom žele zaboraviti posljednje prvenstvene posrtaje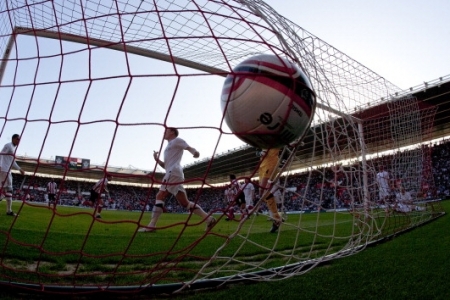 Getty Images
Milan je svoj uspon na prvenstvenoj tablici prekinuo podjelom bodova s Veronom, te prošlotjednim porazom u velikom gradskom derbiju s Interom. Prvo poluvrijeme gradskog derbija Milan je odigrao sjajno i zasluženo je poluvrijeme dočekao s velika dva gola prednosti, no u nastavku je susreta Piolijeva momčad nestala s terena i Donnarumma je čak četiri puta morao vaditi loptu iz mreže. Pokazao je derbi da Milan može parirati i najjačim momčadima lige, ali i da Piolijeva momčad ima još mnogo prostora za napredak. Četvrto mjesto na tablici i plasman u Ligu prvaka glavna je želja svih u klubu, no povratak na europsku scenu može donijeti i trofej u Kupu stoga će Milan definitivno ozbiljno pristupiti prvom polufinalnom okršaju s Juventusom.
Piolija nakon gradskog derbija čeka novo veliko iskušenje:
- Kup je važan za sve prestižne klubove jer svi žele dobro odraditi posao u ovom turniru. Mi smo dobro odradili posao i stigli do polufinala, ali to nije dovoljno. Želimo otići do kraja. Prva je utakmica protiv Juventusa važna jer bi nam mogla donijeti prednost pred uzvrat, ali važno je da ostanemo koncentrirani i britki, te da imamo tehnički bolju izvedbu od one protiv Intera. Boli što smo izgubili gradski derbi, ali dobro je da odmah igramo vrlo važnu utakmicu protiv Juventusa. Imamo kvalitetu da stvorimo probleme Juventusu, a ovakva je utakmica nešto što je za momčad najbolje nakon derbija s Interom. Igramo protiv najbolje momčadi Italije i jedne od najboljih u Europi, a to nam donosi priliku da dokažemo svima da smo na njihovom nivou.
Najveće je pitanje glede početnog sastava Milana hoće li Pioli uz Ibrahimovića u vrhu napada od prve minute koristiti Rebića ili Leaoa. U centru obrane Kjaera bi trebao zamijeniti Musacchio, a na boku bi umjesto Contija priliku trebao dobiti Calabrija.
Juventus je pred prvom utakmicom polufinala Kupa izgubio prvo mjesto na prvenstvenoj tablici zahvaljujući prošlotjednom neočekivanom porazu od Verone. Poveo je Juventus na Bentegodiju sjajnim golom trenutno neuzaustavljivog Cristiana Ronalda, no domaćin je nakon toga iznenađujuće preokrenuo rezultat u svoju korist. Dva poraza u posljednja tri kola omogućila su Interu da dostigne Sarrijevu momčad, a uz to su i pokrenula špekulacije o mogućoj promjeni na klupi aktualnog talijanskog prvaka. Sarri nema previše vremena za razmišljanje o porazu od Verone jer je pred njegovom momčadi zahtjevan raspored utakmica u nadolazećim tjednima zbog dvije utakmice polufinala Kupa s Milanom, dva okršaja s Lyonom u osmini finala Lige prvaka, ali i zbog velikog prvenstvenog derbija s Interom koji je na rasporedu za dva tjedna.
Sarri je najavio gostovanje na San Siru:
- Milan je mnogo napredovao u posljednjem periodu. Iza njih je derbi u kojem su dobro igrali. Biti će ovo teška utakmica. Momčad dobro trenira, nivo treninga je narastao i grupa se stavila na raspolaganje. Imamo dubinu momčadi koja dozvoljava više formacija koje mogu biti odabrane po potrebi. Susret s predsjednikom? Tu i tamo se susretnemo, te tada izađemo na večeru. Ova je bila nešto što smo unaprijed planirali. Normalno je da je moj posao uvijek pod povečalom. U veljači smo i borimo se za trofeje u svim natjecanjima što je u liniji s inicijalnim ciljevima. Jasno je da je iza nas loša utakmica, ali nema razloga za paniku.
U početnoj jedanaestorci Juventusa ne očekuju se prevelike promjene naspram one koju je Sarri u prošlom prvenstvenom kolu suprotstavio Veroni. Među vratnicama će Buffon zamijeniti Szczesnya, moguće je da priliku u centru obrane dobije Rugani, a u vrhu napada se od prve minute očekuju Dybala i Ronaldo.
ocjena:

0

Ocijenite najavu
Milan
Juventus
Izostanci
Duarte, Krunić, Biglia

Chiellini, Khedira, Demiral, Danilo, Bernadeschi, Douglas Costa
Sastavi
G.Donnarumma, Calabria, Musacchio, Romagnoli, Hernandez, Castillejo, Kessie, Bennacer, Bonaventura, Ibrahimović, Rebić

Buffon, De Sciglio, Bonucci, Rugani, Alex Sandro, Bentancur, Pjanić, Rabiot, Ramsey, Dybala, Ronaldo
Prikaži utakmice iz prošle sezone u statistici
Postoji mogućnost da prikazani koeficijenti nisu isti kao i na stranici kladionice, zbog malog kašnjenja u obradi podataka.